The whole falt face mask machine is more beautiful and sturdy for adopting high quality matal alloy structure.The advantages of our Flat Face Mask Machine is its High stability and speed in one output line to acheive high output.This flat face mask machine is to make the mask sheet and the external ear spot welding part can be finished by our outer ear band spot welding machine. Once the non-woven fabric raw material is used up in the production process, the machine can stop automatically which can perfectly save labor.If your are looking for these machine for making face masks, please contact us now.
1, FY-16A Flat Face Mask Machine
Introduction:
The semi-automatic flat mask production line takes a modern design to. The Raw materials are applied. After the preparation can realize the automatic production as long as one person works, can fully realize the entire process of automatic production The Equipment can be beautiful, hygienic and beautiful by ultrasonic welding Environmental protection, friendly production capacity can set 150-200 pieces / min.The length of nose bridge bar can be adjusted. Error at the size of the product are ±1mm.
Features:
1.High efficiency (150-200-PCs per minute), but in small size.The whole machine made of aluminium alloy, make a fine and classic look and with good rust protection and stability.
2.With high output and 1-4 layers of mask blank producing adjustable.
3.With nose pin inserting in line.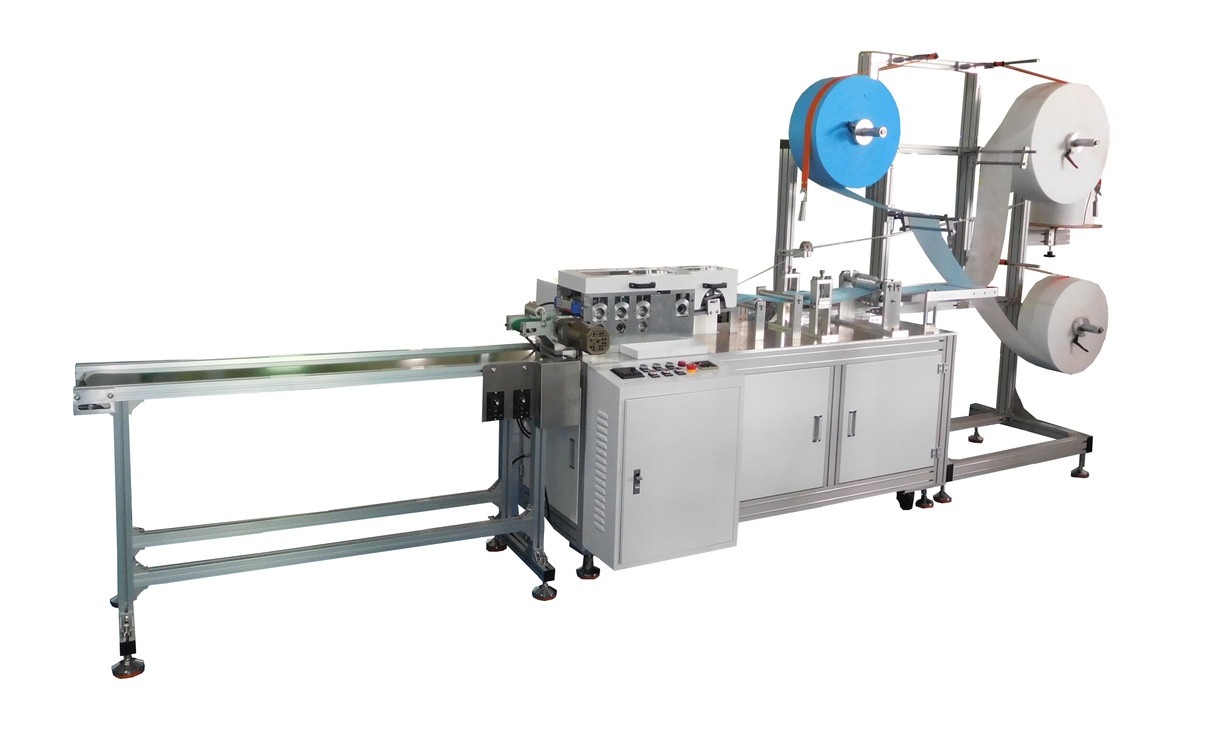 Specification:
Machine Size: L3340*W800*H2000mm without conveyor
L4840*W800*H2000mm with conveyor
Mask blank size: 175*95mm
Nose bridge is inside the mask.
Output: 150-200pcs/min
Voltage: 220V
Power: 3KW
Net Weight: 400 KG
Installation and adjusting:
Factory will adjust the machine to best working status before delivery. Factory offer adjusting and installing video to custom and offer on-line technical support due to the Virus affecting.
Product Categories : Face Mask Making Machine > Flat Face Mask Machine