Know:"face mask making machine"
2020-11-06
The face mask machine at DongGuan FeiYang Packaging Machinery Equipment Co Limited adopts aluminum alloy structure, small volume,stable operation, low scrap rate; With photoelectric detection, automatic counting, can control the production speed , high yield.This Flat Face Mask Machine adopts beautiful and firm without rust; Equipped with high power, adjustable ultrasonic welding system; Equipped with high power, adjustable ultrasonic welding system; Equipped with photoelectric detection and automatic counting; PLC program control, high degree of automation; High stability, low failure rate, excellent performance.Our Automatic face mask machine is your best choice.
basic information
Chinese name: Mask machine
Pinyin: kou zhao ji
English name: face mask machine, mask machine, mask making machine
Product name: mask machine, cup mask machine, duckbill mask machine, mask machine, etc.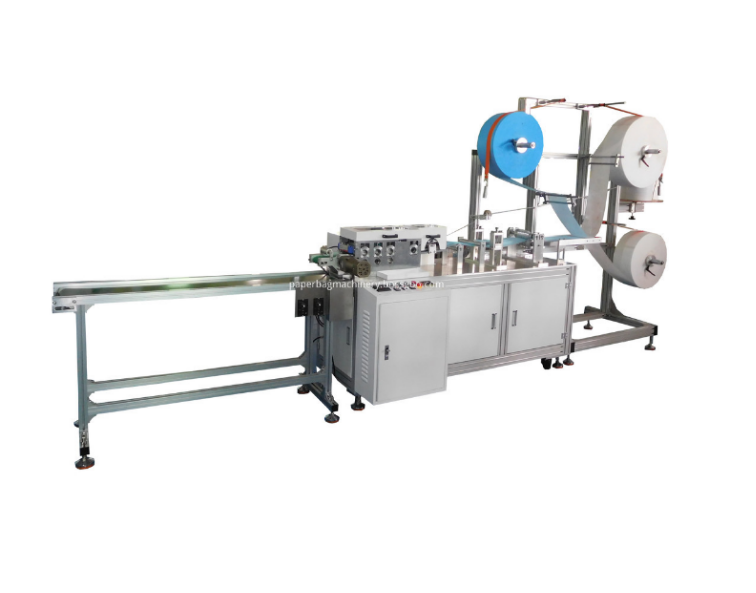 use
Mass production of various types of masks. Such as: flat masks, cup masks, duckbill masks and so on.
Automatic cup mask machine features:
1. The advanced servo and constant temperature control system adopts PLC program to control the material from entering→forming→welding→punching once, and the whole production process is fully automated.
2. The equipment only needs to be equipped with an automatic cup-type mask nose strap ear strap welding machine, which can produce numerous types of market-closed cup-shaped mask products.
3, the product produced beautifully, the quality fully meets or exceeds domestic and foreign testing standards. At the same time than the previous market, mask equipment, saving more than 30%. In the true sense, it has realized cost reduction and efficiency improvement!
Plane mask machine
Ultrasonic inner ear band mask machine Ultrasonic welding method, when the mask moves to the processing position, the ultrasonic wave is automatically generated, and a micro amplitude high frequency vibration is formed on the ear band, and is instantaneously converted into heat, melts the material to be processed, and finally makes the ear With a permanent paste or implanted inside the mask body, it is the last processing step of the inner ear mask production. Only one operator needs to place the mask body piece on the mask plate, and the subsequent action is completed and the equipment is automatically operated by the device. .
Workflow: (mask body) manual feeding → ear band automatic feeding → ultrasonic ear band welding → nonwoven side band feeding and edge wrapping → ultrasonic side band welding → side band cutting → finished product output → counting → finished product stacking → conveying With tape device
Folding mask machine
The folding mask machine, also known as the C-type masking machine, is a fully automatic machine for the production of folded masks. It uses ultrasonic technology to bond 3 to 5 layers of PP nonwovens, activated carbon and filter materials and cut out the folding masks. The body can process mask body such as 3M 9001 and 9002. According to the different raw materials used, the masks produced can reach different standards such as FFP1, FFP2, N95, etc. The ear straps are elastic non-woven fabrics, which makes the wearer's ear comfortable, no pressure, and the mask filter cloth layer filtering effect is perfect. It fits Asian faces and can be applied to highly polluting industries such as construction and mining.
Function and characteristics:
1, can be processed 3M 9001,9002 and other folded mask body, a processing completed.
2, PLC automatic control, automatic counting.
3, simple adjustment device, easy refueling.
4, the use of extraction mold replacement, can quickly replace the mold, production of different types of masks.