In the selection of materials, packaging materials should be less toxic, especially food packaging bags, can not release toxins, otherwise it will affect the promotion and application of paper bags, and has a certain anti-microbial performance, but Paper Bag mechanism as the packaging material is made of paper, can meet this condition. The packaging material can be produced on a large scale, which can meet People's Daily needs and also reduce the price of the material. It is convenient for mechanization, automation and printing. Moreover, it can also print marks and trademarks on the packaging bags.
The main business of our company are:
Paper Bag Machine
,
Paper Rope
Machine,
Paper Handle
Machine,
Paper Slitting Machine
, Paper Rope and Paper Bag. Welcome new and old customers to come and place orders.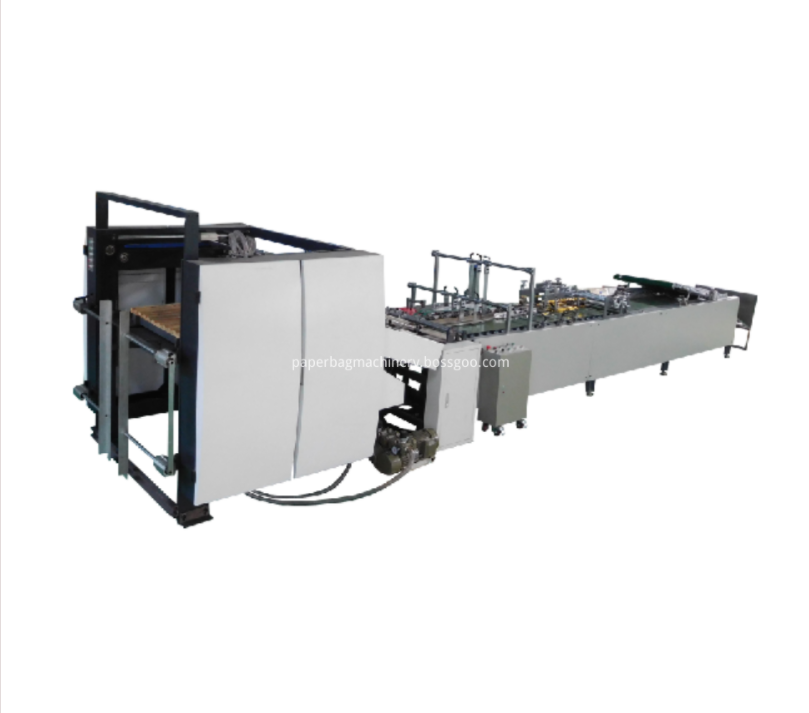 FY-1100 paper cylinder forming machine with printing feeder
Semi Auto Paper Bag Making Machine

Paper Length Range: 300 to 600 mm
Paper Width Range: 450 to 1100 mm
Bag Face Width: 180 to 450 mm
Bag Face Length: 250 to 450 mm
Organ Height: 40 to 200 mm
Speed Range: 80 to 100 Pcs per min.
Paper Thickness: 157 to 350 Gsm for Art Paper and 120 to 350gsm for Kraft Paper and board paper.
your 80gsm white kraft paper can be used on the machine for production
Power Consumption: 3.0 Kw
Hot melt glue application
With one simple manual collecting table at the end of machine
Printing feeder system.
gluing system: hot glue system and cold glue system.
one pressing unit at the end of the machine.
Description:
a paper sheets after printed and creased, automatically feeding, gluing, forming the tubes, folding the organs. one-step shaping process
b using hot glue with rapid drying time. This hot glue matches all kind of papers of OPP, gloss oil, second oil and bright laminating and so on with strong stickiness, which means that glue overflow or leak will never happen, It is specially designed for dark color dull laminating paper products with no scratches left on the surface of paper bags, keeping the whole paper bag clean and neat.
Product Categories : Paper Bag Machine > Semi Auto Paper Bag Machine